EU 'to grant Turkey visa-free travel'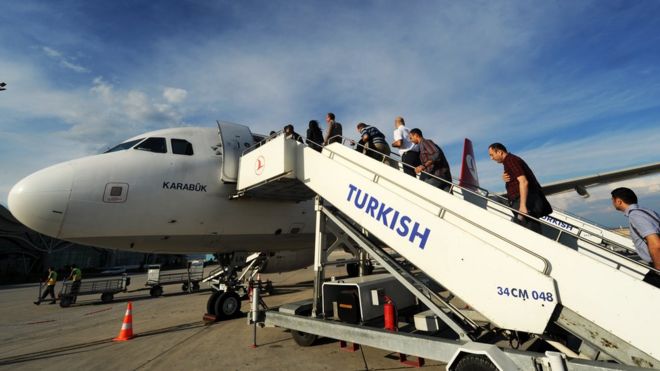 It will be interesting to see what develops on this front if Brexit means Brexit and the UK leave the European Union. What then? We will have to wait until June 18th to find out if this is just all a waste of time. While not strictly related to the UK, a vote to leave might upset many plans in Europe. Turkey could just find itself being used a pawn.
The European Commission will back visa-free travel for Turkish citizens inside Europe's passport-free Schengen area, sources have told the BBC.
Visa liberalisation was offered in return for Turkey taking back migrants who crossed the Aegean Sea to Greece.
But Turkey must still meet EU criteria, and the visa deal needs approval by the European Parliament and member states.
The EU fears that without this deal, Turkey will not control migration.
The waiver would scrap the requirement for Turks to get a three-month, short-stay Schengen visa, for tourism or business trips. But it will not grant Turks the right to get a job in Europe.
The UK, Ireland and Cyprus are not in Schengen, so they will keep the visa requirement for Turkey.
For more on this story visit this link http://www.bbc.co.uk/news/world-europe-36188558